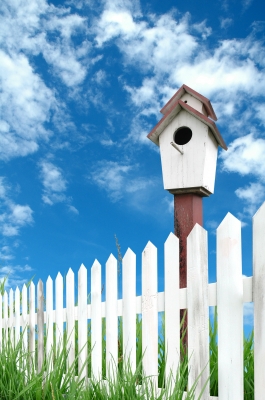 Fences serve the dual purpose of beautifying your yard and protecting your loved ones and property. Installing a fence enhances the landscape appearance of your residential property and keeps small children and pets from wandering into the streets.
The type of fence that you should build around your house is mainly dependent on your purpose and preference but, of course, other factors such as budget, durability, and location should also be considered.
Wood Fences
Wood fences are the most popular type of fence because of its relatively cheap installation compared to other fences. It can also be customized to suit your aesthetic preferences. You can opt for the classic picket fence or have a solid wall design to maintain your privacy.
Usually, wood from redwood, cedar, pine, and fir are used to build wood fences. They are, however, prone to warping and rotting. To prevent this, some fence companies in Connecticut and other parts of the country add metal to wood fences for increased strength and durability.
Chain Link Fences
If you are just interested in putting up a fence to surround your house, you can go for a chain link fence, which are the simplest and cheapest type of fence. A chain link fence does not obstruct the view from outside so you can showcase structures such as fountains or statues on your yard. They can last for several years with little or no maintenance.
Vinyl Fences
Vinyl fences are good alternatives to wood fences. They are made of PVC so they are not likely going to rot or warp, unlike wood fences. Fence installers have vinyl fences of various designs, such as the vinyl chain link fence, so choosing the design you like will not be very hard. These fences do not require heavy maintenance, occasional washing would be enough.
Wrought Iron Fences
Wrought iron fences are the strongest and most durable of all the types of fences. The cost of this type of custom fence installation can be steep because the cost of metal is high but you can be sure that they will last for a very long time. They need occasional repainting to prevent rust from eating the metal away.
Aluminum Fences
These fences are great alternatives to wrought iron fences because the cost of installing them is cheaper. They are as strong as steel fences but are not as expensive. They also require very little maintenance.
Key Takeaways:
The right kind of fence enhances your yard as well as keeps your pets and children from wandering out of sight
Wood fences are more prone to rotting
Need Help?