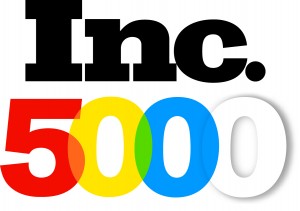 Ranked #1 Construction Company in Fairfield County- Inc. Magazine has named Riverside Fence to its seventh annual Inc. 500|5000 list, an exclusive ranking which showcases the fastest-growing privately held companies in the United States. The company ranks No. 2,596 on the list with a three-year revenue growth of 136%. The full list can be accessed here: https://www.inc.com/inc5000/list/2013/.
The Inc. 500|5000 list represents a comprehensive look at America's independent entrepreneurs – one of the most important segments of the economy. Riverside Fence is ranked No. 88 of the top 100 construction companies nationwide and they are the only Connecticut-based fence company to make the list. In addition, out of the 100 Connecticut-based companies on the list, Riverside Fence is ranked No. 24.
"We are thrilled to be recognized by Inc. Magazine as one of the fastest-growing companies in the US," said Rob Kaye, Owner of Riverside Fence. "It truly is a testament to the hard work our employees put in year over year – as well as the quality construction and workmanship for which we are known and that our customers have come to expect."
Riverside Fence was founded in 1991 and purchased in December 2006 by Rob and Nancy Kaye. Over the past seven years, the Kayes have grown the company from eight to 25 employees, all of which work out of the centralized Wilton headquarters. Easily accessible to their main service areas of Fairfield, Litchfield and Westchester counties, Riverside Fence serves customers on jobs ranging from large estates to quaint backyards and offers a wide variety of fence styles, including private, semi-private, wrought iron, bamboo, driveway gates and more. In addition, the company manufactures all of their wood fencing onsite, which allows them to completely control the quality of their fences, as well as react to last-minute requests for add-ons to a job.
About Riverside Fence
For over 20 years, Riverside Fence has been providing residential, commercial and municipal customers in Fairfield, Litchfield and Westchester counties with quality custom fencing. Constructed of the highest quality fencing materials, the company's fencing provides security, privacy and safety. To ensure customer satisfaction, Riverside Fence offers a two-year guarantee on all labor and a lifetime guarantee on all vinyl and aluminum fencing products. The company is licensed in Connecticut and Westchester Counties, and is a member of the American Fence Association, Better Business Bureau, National Association of Home Builders and Home Builders & Remodelers Association of Fairfield County.
About Inc.
Founded in 1979 and acquired in 2005 by Mansueto Ventures, Inc. is the only major brand dedicated exclusively to owners and managers of growing private companies, with the aim to deliver real solutions for today's innovative company builders. Total monthly audience reach for the brand has grown significantly from 2,000,000 in 2010 to over 6,000,000 today. For more information, visit www.inc.com.
Featured Articles:
What Our Clients are Saying:
"Working with your company was one of the most pleasant contractor experiences I've ever had. The Fence was great, Todd was easy to work with, your installers were excellent, the product looks great, and the price was fair and honest. I wish your company did home improvement too." – Scott
"I have worked with Riverside Fence for the past 5 years on 2 different properties in New Canaan and Darien, and I have always been pleased with the results. From the friendly courtesy of the reception desk, to the prompt onsite visits to formulate a proposal, then the manufacture of the necessary materials and finally the professional installation by a well trained crew. You do it all and you do it well." – Lynne
"You guys do great work at fair prices and treat your customers well." – Russ