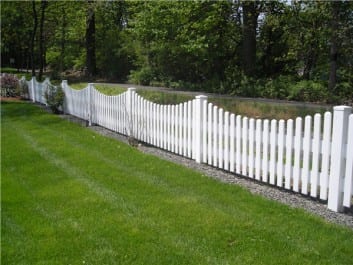 Whether you are looking to sell your house soon or far into the future, you surely will want your property value to be as high as possible. While there are many expensive ways to increase the perceived value, finding something that will fit into your budget while providing an excellent impression for buyers is certainly more ideal.
Adding a fence to your property can provide the exact benefits you are striving to achieve. Fencing installations can range from large projects to small additions to your yard. No matter what type of fence project you decide to begin, they will all provide similar benefits to your property.
Ace the First impression: Whether it's potential buyers or visitors who stop by your house, a properly done fencing job can provide a wonderful first impression. A driveway gate will set a particular vibe, while a picket fence will add a quaint feel to the property. Your guests will have an instant connection to your house with the proper additions.
Fit your Budget: While replacing the siding on your entire house might improve the appearance, it can be rather expensive. From entire perimeter fences to small walk gates and everything in between, you can choose fence that fits into your budget and ideal image for your yard.
Reap the Benefits: Not only will a fence raise your value when you are ready to sell, but it will offer immediate benefits as well. Iron fencing can add a decorative quality, wire fencing can add security, vinyl fencing can enclose a garden or pool with hardly any upkeep, and the list continues with options to fit every need.
Answer Questions before they are asked: When looking to buy a home, buyers have questions in their mind that will need to be answered: Will my children have enough yard space? Will my family be safe? Can the garden be contained? These questions as well as many others can be already answered upon arrival by providing a visual example outlined by the right fence.
While these are only some of the benefits of installing a fence, they are enough to make the investment worthwhile. Whether providing benefits for your current situation or for your future plans of selling, you can enjoy the lifestyle and monetary benefits to this new addition.
If you have questions about installing a fence to raise property value or simply have some questions, feel free to give us a call at Riverside Fence and we will provide you with your best options.