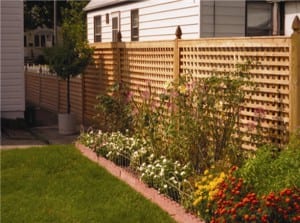 Privacy fences are one of our most popular styles, and we are constantly fielding questions from customers about different materials, construction methods, and code issues. This blog was written to address some of the most common inquiries about this versatile fence style.
The amount of privacy fence installation we perform can be attributed to the three main features they provide: privacy (most obviously), aesthetic appeal, and pool code compliancy. There is nothing like a solid board fence to keep your property secure and private. The most common height of 6' provides a perfect barrier to give your property a secluded feel. Having said that, all of our privacy fences are available in 2', 3', 4', 5' high, as well as 7' and 8' (please check if the latter two heights meet code in your town).
Tongue and Groove Fence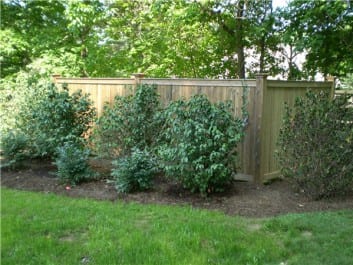 The aesthetic appeal of privacy fences also makes them a popular choice with our customers. The flagship style of our line is a tongue and groove fence, so named for the style of joint between the pickets (vertical boards) of the fence. This is an elegant, finished style that is available in both cedar and PVC (it is our only privacy fence style available in PVC). On our cedar tongue and groove fences, all the front rails have beveled edges, to further give a finished look to the fence. Some customers choose to put "toppers" on their tongue and groove fences. This is either a spaced picket or lattice section of fence, typically 1' high, that serves to "open up" what some perceive as the wall-like nature of a privacy fence.
Stockade Fence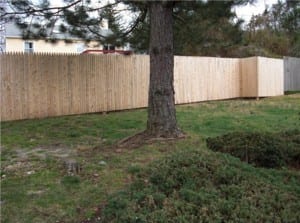 Another common privacy fence style is the stockade fence. This is the familiar one-sided style of fence built with pointed-top pickets that have a rounded-off dimension to them. An attractive and more cost-efficient style, our stockade fences stand out from other fence companies and your run-of-the-mill panels because they are built from grade #1 cedar, as opposed to spruce or pine. The pickets on a stockade fence are "butted", meaning that they are placed directly next to each other with no joint. Due to the nature of wood, small gaps will naturally develop between the pickets as the wood expands and contracts in reaction to moisture and dryness. Like all of our wood fences, stockade style is available in any height you request. A perfect choice for privacy as well as pool fencing.
Flatboard Privacy Fence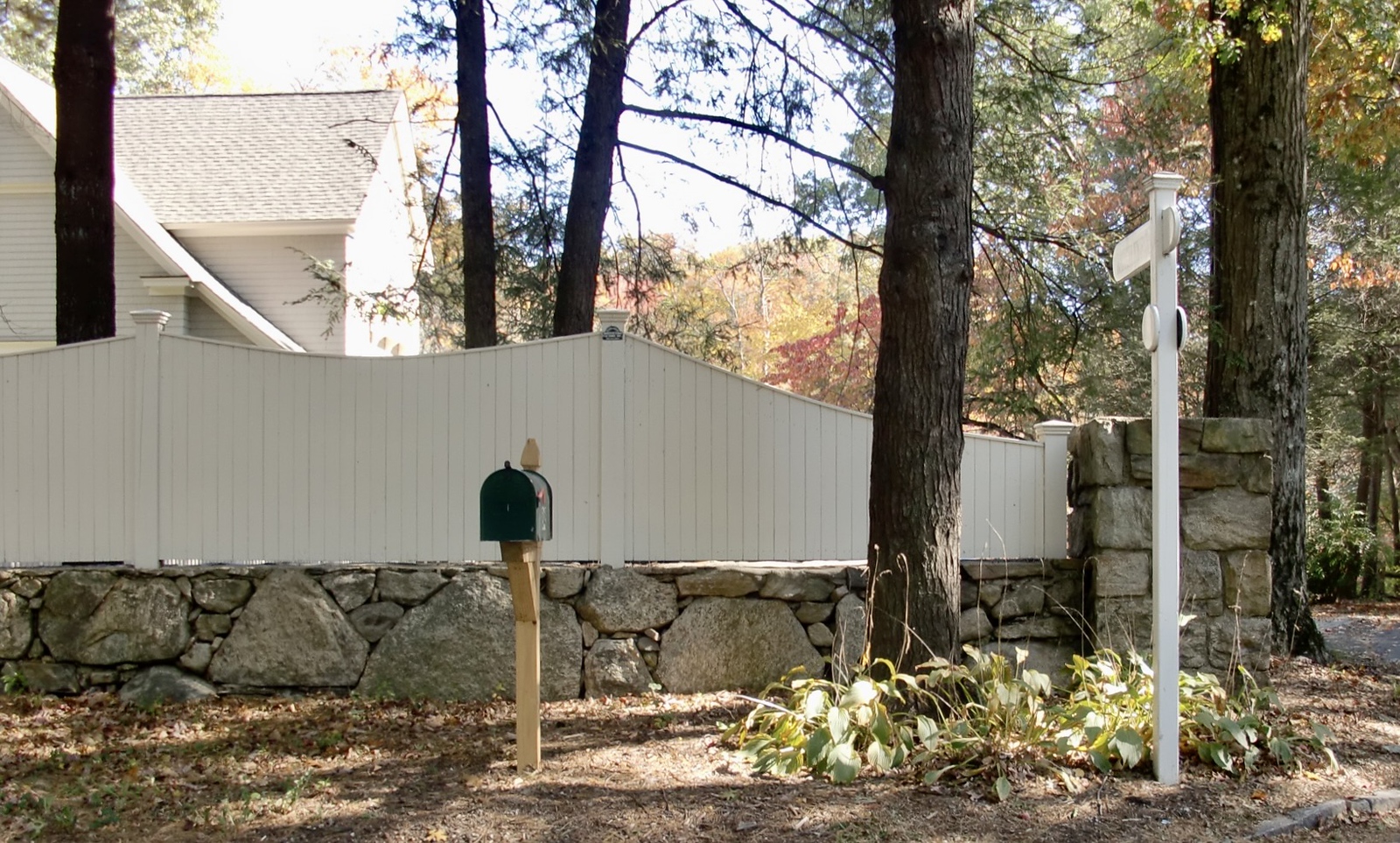 A slightly more unique choice, and one that steps up the aesthetic appeal of the stockade fence, is our red cedar flatboard privacy fence. Built from beautiful 1" x 4" western red cedar, this fence occupies a middle ground between the framed, finished look of tongue and groove, and the more rustic stockade style. The pickets on this style fence are butted, similar to how they are on a stockade fence. The striking red cedar and dog-eared top pickets ensure that this fence style will be a subtle yet beautiful compliment to your property.
All of our cedar fences are hand-built by our craftsmen here in our Wilton workshop. This means every aspect of construction is customizable – height, rail placement, picket style, material – you name it! Call us today to discuss the privacy fence that perfect for you and your property.