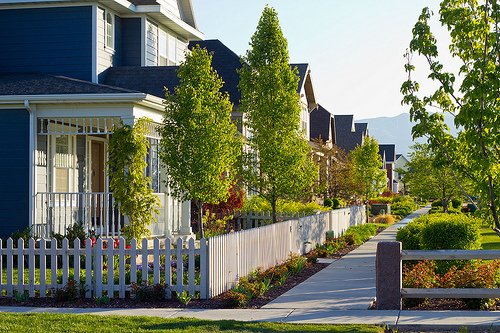 Whether you need a commercial or residential fence, the process for selecting a fence contractor is very similar. Given the fact that fences are constructed for safety, protection, and aesthetic reasons, it is important that the contractor has the expertise to get the job done on time and correctly. When looking for a fence contractor in Connecticut, be sure to follow these guidelines.
Check with Friends and Colleagues
If a family member, friend, or colleague has a fence that you admire, ask them the name of the Connecticut fence company that designed and installed the fence for them. You can also check online reviews and Angie's List to find a recommended fence company in Connecticut. It is also beneficial to check online to find fence companies that have a portfolio on their website.
Solicit Bids
Once you have a list of fence companies that have a solid reputation, contact them to ask them to make a bid on the project. A representative from the Connecticut fence company will discuss with you the purpose of the fence, options for design styles and materials, and your budget for the project. Once the fence contractor in Connecticut has this information, they will out together an estimate for the project along with a fence submittal, which outlines the design and materials to be used for the fence. Be sure to review the fence submittal carefully, since it is an indicator of the contractor's knowledge and attention to detail. Although it might be tempting to accept the lowest bid, the fence submittal is what should drive your decision.
Items to Check before Making a Final Decision
Before making a final decision about a fence company in Connecticut, check to see if they subcontract any of their work. Most people opt to avoid subcontractors since the fence contractor has little control over the timing of their work. Additionally, check the warranty information and quality of workmanship guarantee provided by the contractor.
By following these tips, both residential and commercial clients should be able to find the best fence company in Connecticut.
Key Takeaways:
Create a list of fence contractors from recommendations from family members, friends, and colleagues.
When considering bids, the quality of the fence submittal should guide your decision.
Make sure to verify the warranty and guarantee information.
Need Help?
If installing a fence is something you are interested in but are having trouble getting started, contact us today for your FREE estimate!