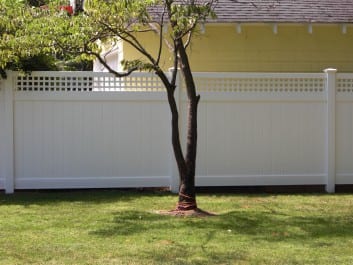 The exterior of your home or property is a chance for you to earn a good impression from your guests. Fencing is an important part of the overall design of your property. Choosing the best fence contractor in your area will help you achieve a good design.
Of course, when you need to choose a reputable fence contractor in Connecticut, you need to know what to look for in a good fence contractor. Putting up a fence is more than just putting up a barrier to around your building. Choosing the right fencing contractor can help you pick the right design that will match your surroundings.
Choosing the Right Fence
Out of hundreds of designs, it may be hard to choose one and for that, you need the opinion of the experts. There are three main disciplines in fencing that one should know about. There's commercial and residential.
Commercial Fencing
Commercial fencing is a method used to fence around a property that serves a commercial purpose. This will include most of the business establishments of today. Fencing agricultural and farming lands can also fall under this method of fencing. Business establishments want to protect their own interest and avoid illegal trespassing so a fencing system is an integral part of the overall business.
Residential Fencing
Residential fences serve various functions such as indicating property boundaries and keeping children and pets safe within the property. Others may put up a fence in a designated area like a garden planted with special types of flowers. Getting fencing experts for residential properties is important as they are familiar with the types of materials used and can also help you pick the right style and design that matches your home.
Choosing the Right Contractor
A fence system is not a temporary project and as such you need a contractor that gives guarantee for their work. Picket fences may deteriorate with time and there are gates that may fail to function even before the warranty expires. A good fence contractor will give you peace of mind that the newly installed fence will serve its function for a longer period of time after it has been erected. Price is also an important factor when choosing your contractor. Find reputable fence contractors around Connecticut and find out which among them offers the best price.
Key Takeaways:
Choose the type of fence system, whether for commercial, residential, or government purposes
Talk to your fence contractor for the right design, style, and type of material to be used on your fencing system
Find a contractor that guarantees their work
Choose a reputable contractor that offers the best price for the installation service.
Need Help?
If installing a fence is something you are interested in but are having trouble getting started, contact us today for your FREE estimate!