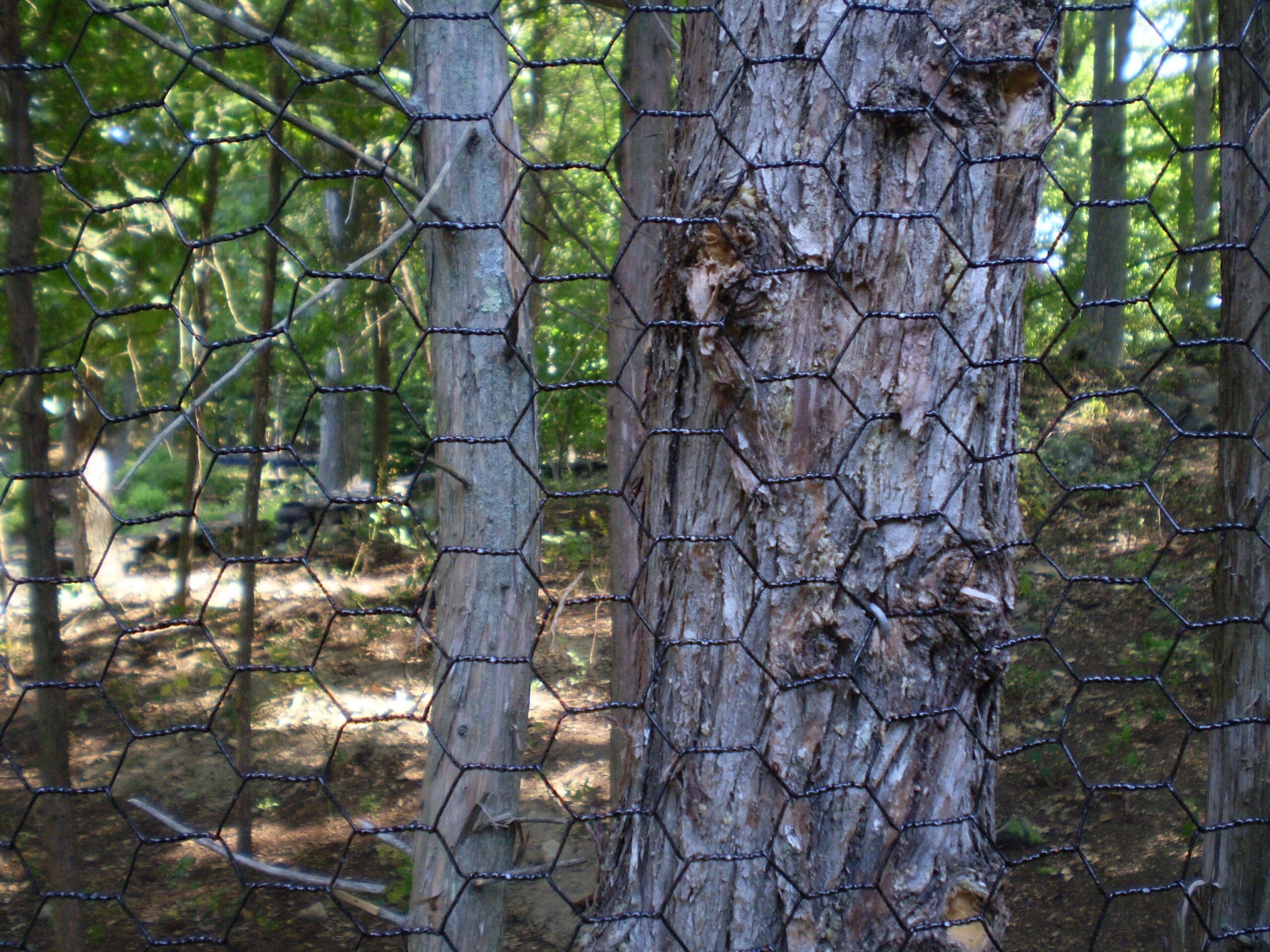 Chain link fences tend to be a very popular choice for fencing projects. While many people like the cost of a chain link fence, they are not always happy with the appearance. Fortunately, there are some great ways to conceal a chain link fence to improve the overall effect on your yard.
Some solutions for improving the visual appearance of a chain link fence include:
Paint – Painting the fence is not only an inexpensive option, but you can choose from a wide variety of colors to get exactly what you want. If your goal is to make the fence less noticeable, consider choosing a color that blends into the surroundings of your yard such as a brown, green, etc.
Fence Slats – Fence slats are thin metal pieces that weave between the links of a chain link fence. These can help to give a unique appearance to the fence and they can also be painted as well.
Bushes and Trees – One efficient way to hide a chain link fence is to install bushes and/or trees around it. Take the time to decide on the right bushes or trees to not only properly conceal the fence, but to also make your yard look better.
Vines – If you don't have the space or budget to plant bushes or trees, consider using vines to decorate the otherwise plain look of the chain link fence. Depending on your desired feel for your yard, vines can bring an entirely different ambiance for a unique setting.
Aside from theses suggestions, feel free to get creative when concealing a chain link fence depending on what works best in your yard and particular situation. Fencing experts can give you better direction for your specific yard, and they can possibly offer better fencing solutions if chain link isn't the right fit.
If you have any questions about concealing chain link fencing or other types of available options, feel free to contact us at Riverside Fence. We are happy to help you make the right fencing decisions for your yard.