5 Reasons You Should Put A Fence Around Your Pool
If you have a pool and do not have a fence around it, you need to look into installing one. In addition to being required by law, there are many other factors that make pool fences beneficial to you and your private pool.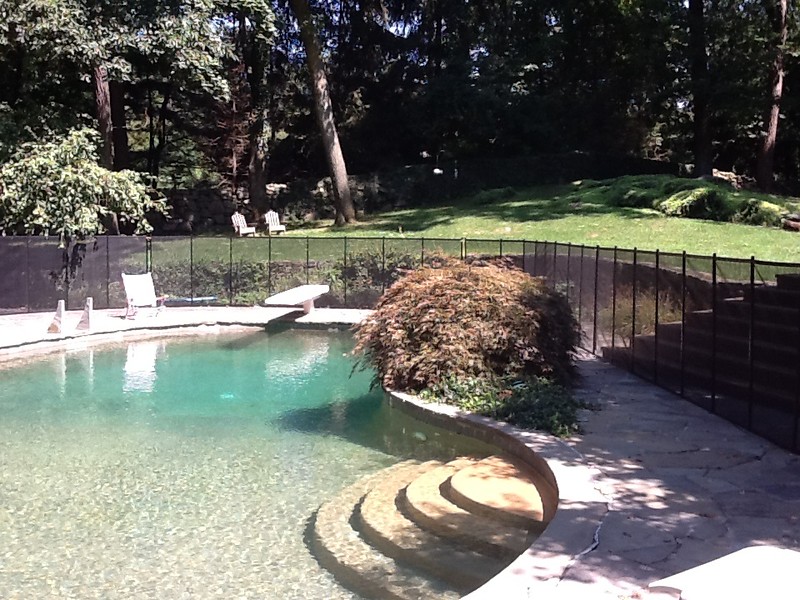 1: Government Building Requirements
Many localities have established laws and regulations on the matter of pool fencing. The State Building Code of Connecticut states that a pool (in-ground or above-ground) must be protected by a barrier, that this barrier cannot be located near anything that would allow someone to climb over it, and that it must be at least 48 inches tall. This is for your protection and for the protection of others.
2: The Prevention of Loitering and Unsupervised Access
A fence around your pool will keep strangers from using your pool. Additionally, a fence will keep neighborhood children from wondering into your yard and potentially having an accident.
Installing a fence around your pool will be one of the wisest decisions you make as a homeowner. A pool fence can ensure your children don't go swimming unsupervised and provide you with a feeling of reassurance. It can also protect your pool from intruders, be they animals or neighborhood children that are not allowed in. For the ultimate protection, choose a fence that is over four feet high and gates that use self-closing and self-latching hardware.
A quality fence can accentuate your pool and add elegance to your yard. Many fear a fence will distract from the appearance of the pool, but on the contrary it can add style and class in addition to the all-important safety benefits. With so many styles to choose from, there is sure to be a fence to suit your needs. If you want to show off your pool, invest in a picket or mesh fence, or for a feeling of seclusion try a privacy fence. Try an aluminum fence if you want people to see your pool and don't want to have to worry about fence maintenance or wear-and-tear.
When you are a pool owner, you assume additional liability (in case any injuries take place on your property or in your pool). It is important to take care of yourself and those that may be affected by your pool, and a pool fence is the first step. The installation of a pool fence can be a fast, easy, and affordable way to limit your liability you take on with pool ownership.